2021 Annual Retreat
How can church leaders reduce polarization? How can we encourage and facilitate difficult conversations while maintaining community? At this year's annual retreat we are skill-building around constructive dialogue across differences. For two days we're focusing on rest and restorative leadership for pastors and leaders.
Pursuing Shalom: Uniting in Polarizing Times
One of the most unsettling aspects of the times in which we live in is the increasing polarization we feel around us. Whether it's at church, at family gatherings, or the community at large self-awareness, intellectual humility, and the ability to engage in difficult conversations across difference has become imperative especially for leaders in church spaces.  This year we wanted to create a space where you could not only retreat from what has been an unprecedented year but also gain some practical skills in facilitating circles of deep listening and understanding. We pray that you will consider joining us November 1-2 at Cohutta Springs Resort in Crandall, Georgia.  Below is a list of what you can expect. 
What you can Expect
Rest and relaxation
Fellowship with metro-Atlanta pastors and church leaders
Cultivate deeper relationships across differences
Identify patterns that make communication difficult
Practice engaging in and supporting difficult conversations in your church and local community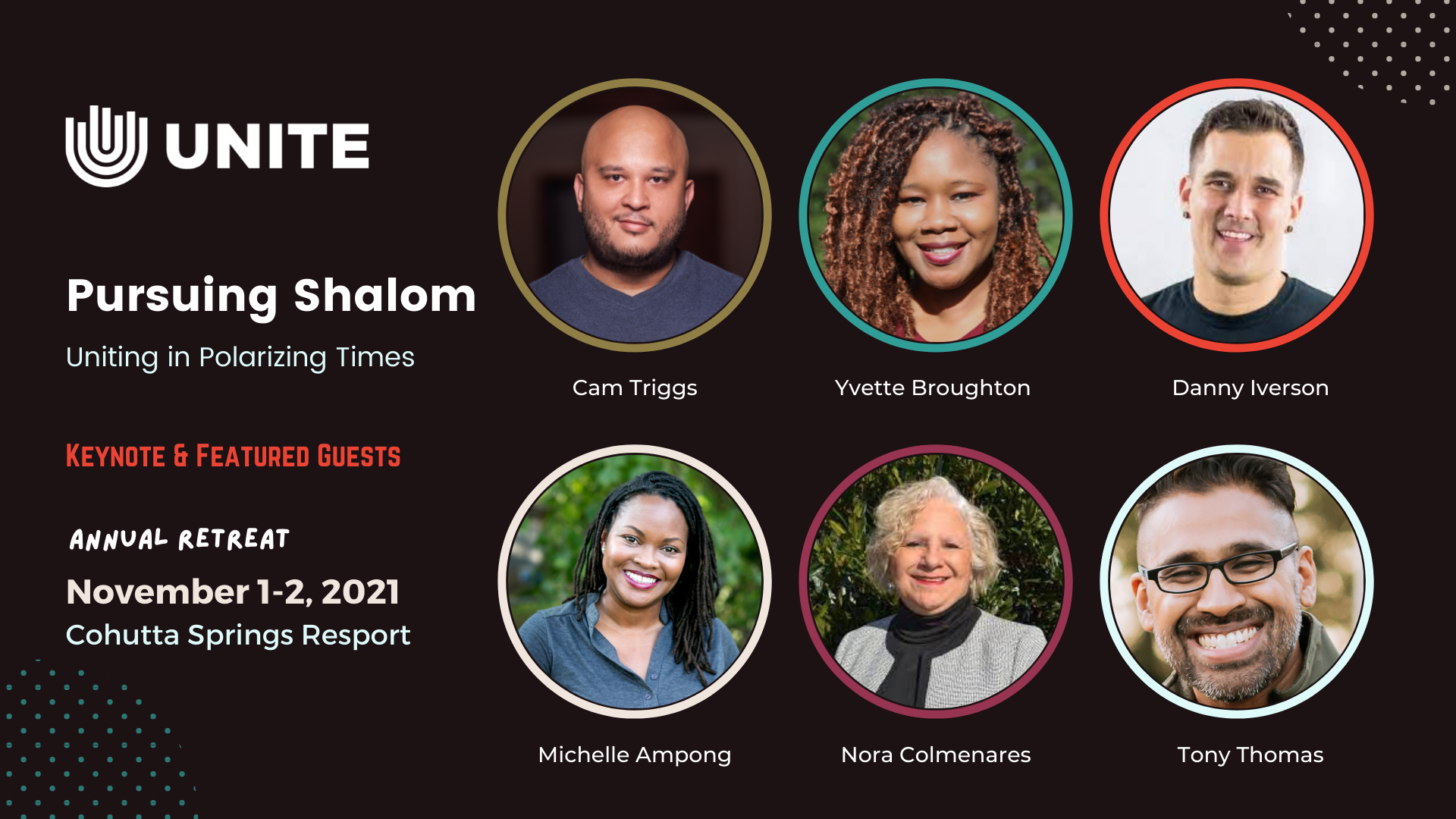 For Pastors and Leadership Teams  
Arrive at 9:30 am Monday, Nov 1, spend the night, finish by 4:30 pm on Tuesday, Nov 2.
Cohutta Springs Retreat Center
1175 Cohutta Springs Rd
Crandall, GA 30711 
Group Registration Available 
Team Discounts Available
Rates are discounted if you attend with others from your church or organization.
Payment will cover 1 night of double occupancy lodging (2 queen beds) and 4 meals (Mon lunch and dinner, Tues breakfast and lunch).
Registration Ends October 22nd.
– 2 or more team members $150 each
– Individual $175 each